5 Best ChatGPT Extensions For Chrome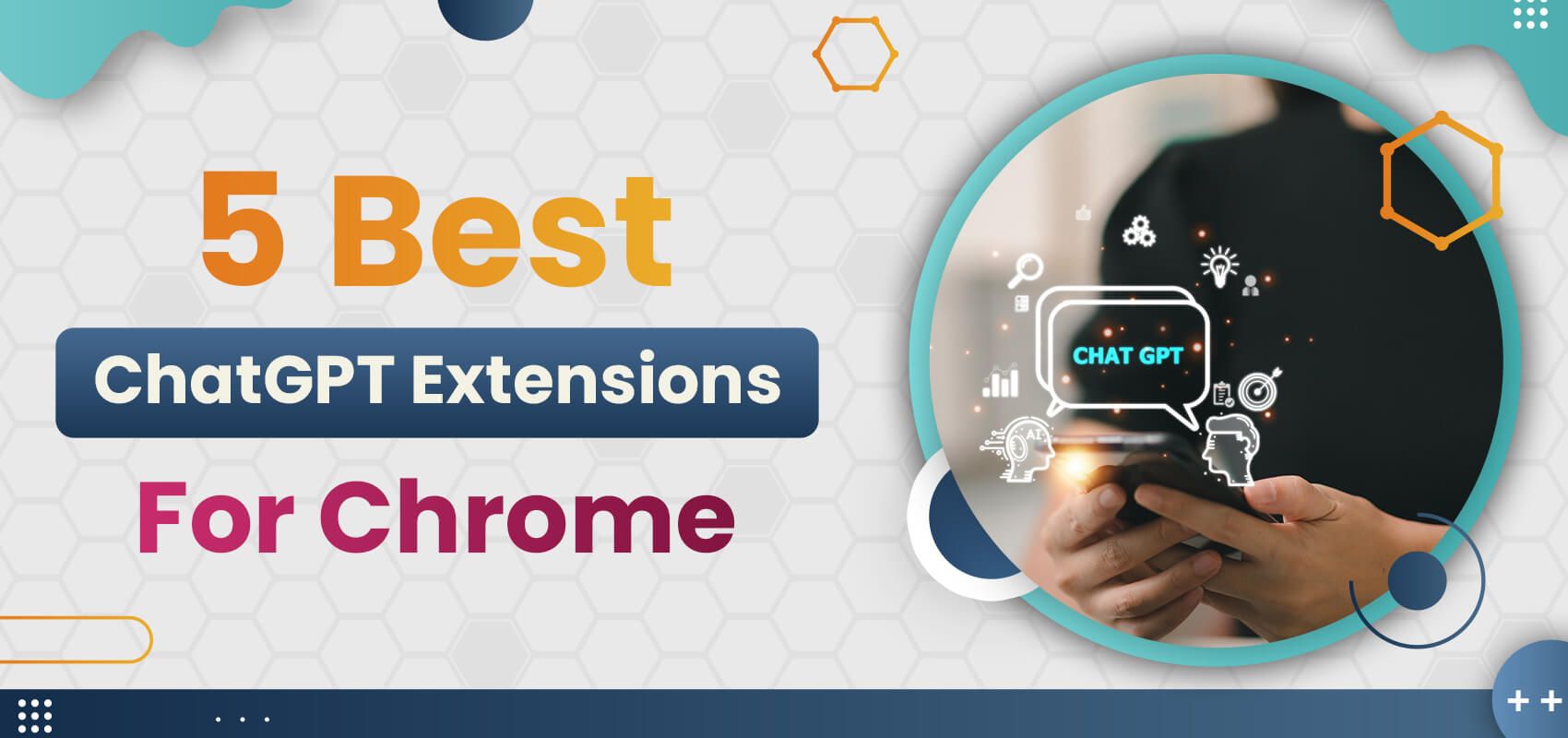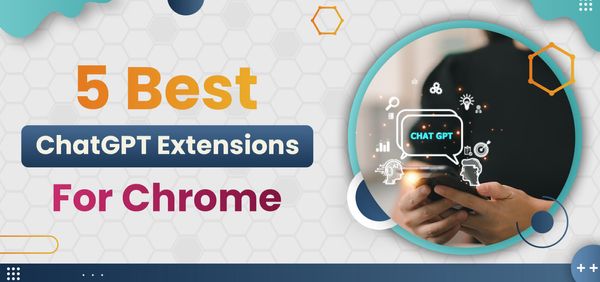 Welcome to the 21st century- the era of robots and AI! Get all your problems solved in a fraction of a second with one of the most powerful AI-generated chatbot-ChatGPT! The ChatGPT Chrome extension is here with its advanced language processing techniques to reduce human efforts.
In today's fast-paced digital world, having quick and easy access to powerful tools is more important than ever. If you're a ChatGPT user looking to supercharge your experience, you're in luck! ChatGPT extension for Google can enhance your browsing journey. Whether you're a productivity junkie or just looking to have some fun, ChatGPT Chrome extensions are sure to impress. So sit back, relax and enjoy browsing.
So what are you thinking? Explore more about these amazing ChatGPT extensions.
5 Best ChatGPT Extensions
Make your search more productive! With the help of the ChatGPT Chrome extension, you can generate responses in multiple languages. From language translation to productivity hacks, these extensions are sure to enhance your ChatGPT experience in ways you have never thought of before. So think less and explore more!
Here is the list of the five best ChatGPT extensions for Google, which will help in well-researched queries.
| | |
| --- | --- |
| Sr.no | Best ChatGPT Chrome Extension |
| 1. | ChatGPT for Google |
| 2. | ChatGPT Chrome Extension |
| 3. | Write emails and messages with AI- ChatGPT writer. |
| 4. | YouTube summary with ChatGPT |
| 5. | LinkedRadar- OpenAI GPT-3 for LinkedIn |
1. ChatGPT Plus for Google
Say hello to one of the most intelligent conversations chatbots, ChatGPT - the cutting-edge AI language model trained by OpenAI. The ChatGPT extension for Google has revolutionised the way you communicate with a platform that can understand natural language, provide informative responses, and engage in insightful discussions like never before. So don't delay boosting your online browsing experience.
Some Exciting Features of ChatGPT for Google extension
Language switching functions
Supports multiple search engines
Generates the most relevant outcomes
2. ChatGPT Chrome extension
Introducing ChatGPT Chrome extension - the ultimate AI language model that has brought a quick chit-chat technology to your browsing experience. With ChatGPT for Chrome, you can now have a well-researched answer to your questions, get real-time information, and enjoy more personalized browsing. Say goodbye to the limitations of traditional browsing and hello to a whole new world of possibilities with the ChatGPT Chrome extension.
Amazing features of ChatGPT Chrome extension
Allows popup notifications
Well researched content
Interactive Interface
3. ChatGPT Writer- Write emails and messages with AI
Are you struggling to find the right words? Look no further than ChatGPT Writer! The powerful language model trained by OpenAI is here to help you craft compelling content that will captivate your readers. Whether you need assistance with a blog post, article, or even a book, the ChatGPT extension for Google has got you covered. Say no to writer's block and permit ChatGPT Writer to handle all your email and essay writing needs!
Unique features of ChatGPT writer
High contextual understanding
Personalized responses
Works on all sites
Supports all languages
Supports all formal and informal writing styles
4. YouTube summary with ChatGPT
Want to stay tuned with the latest trends and hot topics on YouTube without spending hours watching videos? Let ChatGPT be your guide! With YouTube Summary powered by ChatGPT, you'll get a quick and easy summary of the most relevant and interesting points from your favourite YouTube channels. Endless scrolling days have gone, so welcome insightful summaries that get right to the point. Stay in the know and let ChatGPT be your personal YouTube curator today!
Notable features of YouTube ChatGPT
200K+ users
Video thumbnails available
Copy and save information on the clipboard
5. LinkedRadar - OpenAI GPT-3 For LinkedIn
Are you tired of endlessly scrolling through LinkedIn or searching for the perfect job candidate or business opportunity? Look no further than LinkedRadar - the innovative new tool powered by OpenAI's GPT-3 language model. With LinkedRadar, you can quickly and easily connect with people and can generate responses to your chats and posts. So don't waste time on missed opportunities and resume your journey with this LinkedRadar.
Exciting Features of LinkedRadar
Optimized search results
Real-time notifications and alerts generator
Generate responses to your chat
How to download the best ChatGPT extension for Google
Here are some simple steps that will help you easily download the ChatGPT extension for Google.
Step 1: Web store
Go to Chrome and open "Chrome Web Store".
Step 2: Installation
In extensions, search for the one that suits you the best and click "Add to Chrome".
Step 3: Checking
Check whether the extension is working correctly.
Note:- If the extension is not working correctly, disable it and follow the steps mentioned above again.
Conclusion
In this article, you will learn about ChatGPT Chrome extensions and their features. Users can enjoy a seamless and intuitive chat experience while browsing the web. From language translation to personalized responses, these extensions are designed to cater to the diverse needs of users. You can explore the amazing features of these extensions for Google, which supports almost all languages and has well-researched data to solve all your problems. So give these extensions a try and enhance your browsing experience today.
Whether you are a student, researcher or developer, these extensions have answers to all your questions. You can enjoy direct browsing of the queries on any search engine and take full advantage of the most suitable ChatGPT Chrome extension for your pc. So don't wait. Install the best ChatGPT extension for Google on your laptop/pc to amplify your web browsing experience.
Hope you like this article (5 Best ChatGPT Extensions For Chrome). For any suggestions or queries, feel free to mention them in the comment section.